MEDIA
Comments from Journalists
"Hitch enters and delivers a Blitzkrieg set that sends the crowd into a frenzy.
His vocals are faultless and it's obvious that the man is having the
time of his life. He prowls around the stage, fist raised, snarling out the lyrics.
Love him - hate him - you can't ignore him"
Gary Bushell Half Moon Rock Nation Launch
"Hitch - the new salvation for British Metal?"
"Hitch may be the boot in the arse British Heavy Metal needs….!"
Devil Horn Music
"Brash, Bold, Bombastic, Brilliant.
Loud and Proud."
Midlands Rock Review
"Hitch, is first and foremost a thunderous rock band with an underlying industrial rumble who excel on the live scene."
Maximum Volume 9
"Screams out of the speakers at you till you get the message. Video is not for the faint hearted either. Loved the solo."
Chip Neilson - Guitar International Mag
"Straight to the point and no mistake. Rock with bite!!"
Dan Headly - Rock-Out magazine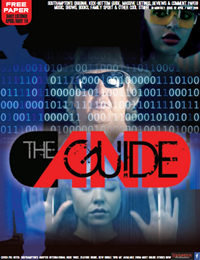 Hitch enters and delivers a Blitzkrieg set that sends the crowd into a frenzy...
The AND Guide April 2019
Read the magazine here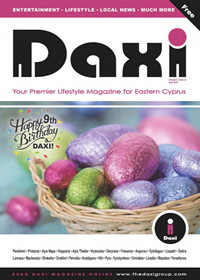 Daxi Magazine April 2019
Read the magazine here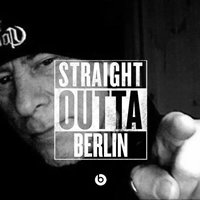 Lopsided World Of L
Award winning, international radio personality, Jonathan L
Playlist March 2019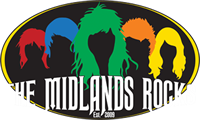 Brash, Bold, Bombastic, Brilliant!!
February 2019
Read the article here


Perhaps the biggest shock and jewel on the Rock Nation crown, is Hitch's masterful cover of DEAD OR ALIVE's You Spin Me Round.....
January 2019
Read the article here


Hitch and the rest of the guys are ready to take on the world...
January 2018
Read the article here


December 2017
In case you're late to the party, Anarchy Reigns aren't just a band,
they aren't just political agitators – they're a way of life.
Headed by the gargantuan totem of rock and revolt, Hitch, they are first and foremost a thunderous rock band with an underlying industrial rumble who excel on the live scene. However, even before releasing a note, they have captured the imaginations of the world with their social media activity which has led to what can only be described as "a cult" of loyal followers. Anarchy Reigns the Band; Anarchy Reigns the Brand; Anarchy Reigns the Revolutionaries.
With over 220,000 organic likes on Facebook and with an average post garnering 1000 shares, they have instigated the formation of an army of followers who have bought into Hitch's acts of minor anarchy – disobeying "keep off the grass signs"; carved Halloween pineapples; mislabelled signs – subtle insurrection to a soundtrack of devil horn flicking rawk!
Featuring the inimitable Hitch on vocals; Eddy C on keys; Wally on bass; Joedy on guitars; Andy on drums, they are a band you can immediately fall in love with, have fun with but also share in their rather more serious moments where they tackle some of the world's most pressing issues, whether they be the failings of the so-called democratic system or injustice happening just around the corner from you. Their live shows are already the stuff of legend, with a recent sold out gig on a Cyprus beach seeing Hitch 'landing' on stage via his space ship, New Dawn, to an accompanying welcome of flames and pyrotechnics.
Yes, you did read that sentence correctly.
Anarchy Reigns bring fun and brains back to rock music, with their dedicated following snapping up their prized limited-edition merchandise and eagerly awaiting the notoriously unpredictable Hitch's next move. Anarchy Reigns arrive just when the world needs them most.
Your new heroes; your new inspiration; your new favourite everything.
Long live Anarchy Reigns!
ANDY THORLEY
Original article published here


Haunting, menacing, evocative and filled with moral injustice. The message behind  'Liars Liars' shows what's really wrong with politics today....
December 2017
Read the article here


November 2017
As Right as Reigns – Anarchy Reigns, the New Salvation for British Metal
How many false dawns the British metal scene has had over recent years? Time after time, it has fallen to the old campaigners to resurrect themselves from their crypts for yet another tour; another live album; another reissue. Ruinous for the fans financially, occasionally demeaning for acts who had pleadingly declared themselves retired and leaving a genre which once proudly waved a "new wave" banner looking sullenly at its shoes.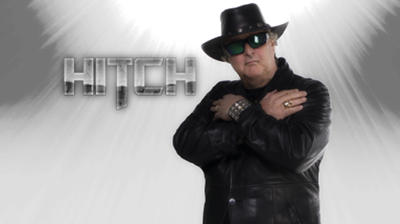 Anarchy Reigns may be the boot in the arse that British metal needs. Seemingly completely unfussed as to what public perception of them may be, they arrive in our lives as they do on stage – clad in full-length leather jackets, bearing disgruntled expressions and via a spaceship called New Dawn. If only two of those statements seem possible, rest assured all our true, lead Anarchist, Hitch, making his way onto stage at a recent gig on a Cyprus beach (!) in a manner that perhaps only Funkadelic's George Clinton has before him. Is it ludicrous? Of course it is. Have you paid to be entertained? You're welcome.
The Anarchy Reigns manifesto includes not just their music but their social media empire, which has amassed an extraordinary following, all eager to please their new master. By submitting their trivial acts of anarchy, they are supporting a much larger war Hitch is waging against the multitude of injustices that face the average Joe on the street, plus a few that he's just narked about himself. Liars, the lead track off their forthcoming EP, is typical of their output – riff-heavy rock of an early 80's vintage with an industrial edge to add an extra layer both onstage and in the studio. It's accomplished without any rampant mould-breaking and, despite the political rants, it's jolly good fun. Whether other bands follow Anarchy Reigns' example remains to be seen, but so long as they stay the distance, we're in safe hands.
Original article published here

The bridge between 'Old School and New Thinking'. Opposed to anything musically safe and sterile. Rock and Roll should never be safe...
Read the article here